This post may contain affiliate links. If you buy thru these links, we may earn a commission at no additional cost to you.
---
My husband doesn't carry a wallet. He hasn't for years.
Instead, he puts his cash and credit cards in a Money Clamp which he keeps in his front pants pocket at all times.
He wouldn't dream of using a "standard" money clip — because he says they aren't nearly as sophisticated as the Money Clamp is. The official Money Clamp is similar to a traditional money clip, yet it's very different.
Here's why he thinks the Money Clamp is the best man's wallet around…
My Husband's Money Clamp Wallet
Jim just got his 3rd Money Clamp (…in 11 years).
The first one was from back in the day when QVC used to sell mostly things that couldn't be found in stores. This cool money clip they were showcasing was just different enough to catch my attention — and it seemed like it would make a great gift for my hubs.
He loved it!
Several years later, his Money Clamp wallet started looking a bit worn from being used day in and day out — so I got him another one directly from MoneyClamp.com
That one, too, lasted several years and it wasn't until recently that I noticed that the official Money Clamp is now available on Amazon, so I grabbed a shiny new one for him.
Truth be told, neither of his previous Money Clamps broke or failed in any way. It's just that:
The

metal clamp

simply becomes scuffed after so much use.
The

leather credit card holder

starts looking a little worn around the edges.
I still have his first two Money Clamps as backups in case of an emergency — should he lose his or something.
Why He Likes The Money Clamp Wallet Best
It's simple to use. You don't have to dig deep inside of anything (like a multi-fold wallet) to get to your individual credit cards or dollar bills.
It removes the wallet bulge that 95% of men have in their rear pockets. In effect, it streamlines the size of your "wallet" to about 2 inches by 3 inches in size.
It's much sturdier than a traditional money clip. It's a much more substantial piece. It never stretches out or loses its tight grip.
It's easy to eyeball the credit card you want or the denomination of bill that you're after. Just grab & go!
It holds more cards than most money clips allow. The Money Clamp has slots for up to 12 credit cards (the 3 slots on each side of the leather wallet hold 2 cards each) — so you only carry the ones you actually use the most.
It helps you stay organized. You can keep your "business" credit cards on one side and your "personal" credit cards on the other side (of the leather slotted pouch).
You can keep receipts and other things in the small center pocket found in the leather wallet itself.
The clamp itself locks on tightly, so there's no chance of anything falling out! Everything (cards, cash, receipts) stays securely clamped in place within the Money Clamp's tight grip.
A front pocket wallet like the Money Clamp is safer. No one's going to pick-pocket a guy's front pocket!
It's very sleek and stylish. Almost every time he pulls it out of his front pocket, people study it from afar. Many actually ask where he got it and how it likes it.
We didn't get Jim's Money Clamp monogrammed, but it's a great gift item that can be personalized.
The Bottom Line…
Even though it's easier to find traditional money clips in stores, try as I might, I haven't been able to get him to switch. Not even to a slightly different type of money clip / wallet combo that seemed a bit more practical to me.
Nope. For the past 11 years, the Money Clamp is the only thing Jim will use to safeguard his money and credit cards on the go! He says it's the best front pocket wallet ever.
There are lots of different styles of the official Money Clamp. Jim likes the Geneva the best — in silver.
Like this post?

Save it

to read again later… or share with others on Pinterest!
UPDATE
Finally… after 15 years of using Money Clamp wallets, Jim made the switch!
No, not to a traditional bi-fold wallet — but to a new leather "smart" wallet.
Here is Jim's review of the Ekster Parliament Wallet. It's a leather slim wallet with a really unique "pop-up card" feature that makes it easy to see and grab the one card you want.
Personally, the one thing that I like best about Jim's new Ekster wallet is the fact that he's no longer "flashing his cash" every time he pulls his wallet out of his pocket or sets his wallet on a table (as seen in the photo above).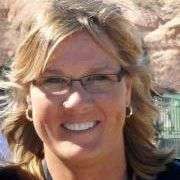 I've been in the business of helping men create and build their casual and professional wardrobes since 1991. My area of expertise is designing men's suits and properly fitting a man for a suit. In addition to that, I am often asked for honest advice regarding men's grooming and personal care products — and I am always happy to help!