This post may contain affiliate links. If you buy thru these links, we may earn a commission at no additional cost to you.
---
In my opinion, there is no other accessory that reflects the confidence in a man as that of a pocket square.
Pocket squares demonstrate your self-confidence, as well as your astuteness in all matters of personal style.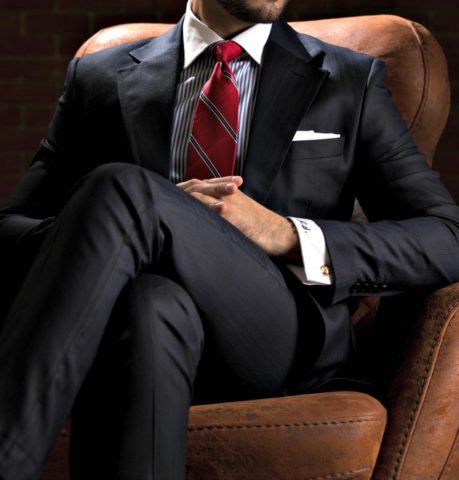 Only insecure men shy away from using a pocket square, and their excuse is usually that it is too difficult to fold, difficult to coordinate, too excessive, or simply not their style.
If you aspire to be at the pinnacle of personal style and sophistication of dress, then no excuse is acceptable.
There has been much confusion that pocket squares are somehow directly linked only to neckwear and are to be worn only with business suits and formal wear.
Nothing could be farther from the truth.
First, all the reasons why you should wear a pocket square.
When To Wear A Pocket Square
The pocket square should be worn at these times:
Every time you put on a suit coat, sport coat or blazer, a pocket square should be worn.
Certainly anytime you are in a formal setting, you should have a pocket square.
With or without a tie, your suit coat should always have a pocket square in the breast pocket.
Even if you are wearing a sport coat or blazer with a pair of chinos, corduroys or jeans, you should still wear a pocket square.
A pocket square conveys elegance in formal wear, confidence when worn with suits, and sophistication when worn with sport coats and blazers with or without a tie.
Here are some great videos and tips showing how to fold a pocket square.
I've been in the men's clothing business since 2000. My specialty is custom-tailored suits and shirts, as well as men's accessories.