This post may contain affiliate links. If you buy thru these links, we may earn a commission at no additional cost to you.
---
I first read about this new "keep-cool" baseball cap in Family Handyman Magazine. (Here's the article.)
What makes this hat so unique?
A. It's from a reputable company that makes high-quality work gear.
and…
B. It keeps you cool when you're in the hot sun, or when you're working hard and sweating up a storm.
It's a one-of-a-kind. And very classy!
(A friend of mine got one for her husband. I'm getting one for Jim too.)
Truthfully, I've seen products like this before offered on the home shopping channels and on the end-aisles with all the "As Seen On TV" stuff. But those have always looked cheap (usually made of bandanas and some cool-gel stuff)… very un-cool (you'd be hard pressed to wear them in public)… and bulky (it's quite obvious that you're trying to keep yourself cool).
The Gorgonz Performance Work Hat pictured here has a special DuPont liner that you soak with cool water. Then as the moisture evaporates, it cools your head. To recharge it after it dries, just get it wet again!
UPDATE: They're now called HyperKewl products from TechNiche International.
Check out the newest:
These products are similar to Keep Cool Bandanas that you may have seen before.
What I like best about the baseball cap is it looks just like a regular baseball cap. So you won't stick out like a sore thumb. No one will be able to tell that you're trying to stay cool.
Actually, this hat serves a unique purpose both in the summer and the winter!
Wear it wet and keep head up to 30 degrees cooler. Wear it dry and keep head warmer with 30X more insulating power.
Get yours here.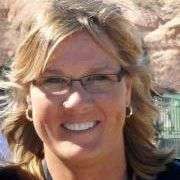 I've been in the business of helping men create and build their casual and professional wardrobes since 1991. My area of expertise is designing men's suits and properly fitting a man for a suit. In addition to that, I am often asked for honest advice regarding men's grooming and personal care products — and I am always happy to help!