This post may contain affiliate links. If you buy thru these links, we may earn a commission at no additional cost to you.
---
Seasons change, and so should your sense of style.
Transitioning from the drab, cold days of winter into the breezy, sultry summer months means making major changes to the way you dress each day.
While time and budget constraints make it impossible for most guys to start from scratch with every passing season, there are some very simple (and non-negotiable) rules for updating your summer style, so you'll look your best from summer all the way through to fall.
Here are the most important do's and don'ts to help you perfect your summer look…
#1 – Don't Wear Flip Flops Anywhere But the Beach or Pool
Sure, summer means a more laid-back style. But while your girlfriend may live in flip flops from June through September, it's never acceptable for a grown man to click clack his way through the grocery store or — heaven forbid — the office.
Tempting though it may be, men's flip flops belong at the pool and the beach… and nowhere else.
If you want to give your toes some fresh air, stick to leather sandals.
Otherwise, sneakers, boat shoes, boots, and loafers should cover all of your casual footwear needs without making you a first-degree summer fashion offender.
On those times when you absolutely must wear flip flops, be sure to follow these men's flip flops do's and don'ts.
#2 – Do Wear More Color
For some reason, many guys are gun-shy when it comes to adding more color in their wardrobe.
Black, white, blue and gray are great. But super dark colors have a way of looking jarring under the hot summer sun.
Warm weather is the perfect opportunity to introduce some much-needed colors into your wardrobe.
Here are some ideas:
Switch out your dark pants for khakis or chinos.
Opt for a brighter pair of sneakers.
Swap your black button-down shirt for a cream-colored guyabera.
Grab a polo in one of the season's hottest hues (think pink or turquoise).
By trying one or more of those ideas, you'll brighten up your whole look — which is the right idea for summer.
AskMen shares some great color combinations for men's summer fashion.
#3 – Don't Let Your Body Hair Run Amok
Warmer weather means more exposed skin. And that means more exposed body hair.
While some areas are simply a matter of taste (chest, arms, happy place), others are completely non-negotiable:
#4 – Do Switch Up Your Summer Fragrance
If you stick with one signature scent all year, you're missing out on the opportunity to have your body's ever-changing chemistry mix with the perfect seasonal cologne.
The rich, spicy, and woodsy notes of popular fall and winter colognes can be overwhelming during warm weather — especially if you work in close quarters with others.
Try a lighter, more citrusy scent for summer.
Not sure where to begin? The grapefruit and lemony tones of Acqua di Parma or the refreshing watermelon and evergreen combination in Lacoste's summer fragrance are universally appealing.
More summer scent ideas:
#5 – Don't Neglect Your Skin
A natural, golden tan is appealing come summertime.
The leathery, aged look of someone with no regard to skin care is not!
Buy a quality sunscreen (one made for the face to avoid greasy skin and acne issues) and apply it every time you're going out in the sun. If you'll be sweating or swimming, then reapply often.
Exfoliate every other day (or at least once a week), and apply a moisturizer before bed every single night.
It doesn't take a lot to keep your skin looking its best all summer long… just a little bit of TLC.
More Mens Summer Fashion Tips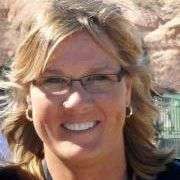 I've been in the business of helping men create and build their casual and professional wardrobes since 1991. My area of expertise is designing men's suits and properly fitting a man for a suit. In addition to that, I am often asked for honest advice regarding men's grooming and personal care products — and I am always happy to help!